Will you be my Keto Valentine? This list of 21 Keto Valentine Recipes to make for the one you love has everything from the sweet to the savory, and many of these recipes are made just for two!
Even Keto peeps need Valentine's Day recipes. I can't think of any better way than to provide your keto Valentine with a delicious keto-friendly meal that will make their day even more special. And, you don't have to make these just for Valentine's Day! These recipes can be made all year long, for any special occasion, or just because!
Keto Valentine Dinner Recipe Ideas
A romantic meal for two right at home is probably the best way to celebrate your love for one another! While sometimes a meal out is nice, when it is a super special occasion, then I much more prefer to dine right at home. Below are some delicious Keto Valentine Recipe Ideas for savory dinner recipes you may like to make for your Valentine.
Let's start things off right with this Heart Shaped Veal Meatloaf. It has only 4 carbs per serving and not only is it shaped in a heart, but it is also super tasty! This Keto Valentine recipe is sure to win their hearts over!
Sauteed Chicken with Sage Browned Butter takes chicken to a new level of delicious flavors. If you haven't had browned butter, then this is a must-try recipe. Browned butter makes everything you consume extra special!
Cajun Shrimp with Linguini is a recipe we enjoyed pre-keto. However, this recipe is only not keto due to the linguini. So, sub out some spiralized zucchini noodles or shirataki noodles and this meal is completely keto-friendly and super romantic!
If you're of the mind to make steak, then these next two recipes are great ones to pick from. Steak au Poivre, the cream of the crop (in the beef world that is) is a peppered filet mignon that is mouthwateringly delicious and a perfect keto Valentine recipe!
If the budget isn't allowing for Filet Mignon, then these Keto Steak Rolls will do wonderfully! They are a colorful burst of flavor in the mouth that will be appreciated by your keto valentine!
Maybe seafood is your loves favorite special meal, if so, then this easy to make and oh so delicious Instant Pot Lobster Tail recipe is for you!
Sometimes just a simple Citrus and Herb Roasted Chicken is all you need for a special meal at home. This beautiful dish will be the stunning centerpiece on your table for your romantic meal.
Keto Valentine Chocolate Desserts for Two
When making a special meal for two, you may not want to make a large batch dessert recipe. After all, desserts for two are very romantic and perfect for Valentine's Day!
Let's start it off with this Chocolate Peanut Butter Cheesecake. This is Grumpy's very favorite keto dessert, and while it is a smaller batch recipe, you will likely have this for a couple of meals. It is rich, but oh so delicious. (that peanut butter sauce gets me every time!)
I made this Keto Chocolate Mayonnaise Cake for two because of my love of the cake. I would request a mayonnaise cake every year for my birthday. So, it was a no brainer I had to make this a keto recipe. Made in the microwave, it is super convenient and ready in no time! Try eating it warm with keto ice cream or heavy whipped cream.
If you have a combination brownie and cheesecake fan, this Low Carb Brownie Cheesecake for Two is the ticket to your Valentine's heart!
Non-Chocolate Keto Valentine Recipes
Strawberry Shortcake Dessert Shooters are not only cute but fast to make and you can't go wrong with Strawberries on Valentine's Day!
Keto Tiramisu will make the one you love very happy! It is guaranteed to make the tiramisu fan smile and be pleased you took care to find them a keto recipe for their favorite dessert.
This Victoria Sponge Cake is simple and oh so elegant looking. Did I also mention delicious? The perfect dessert for two who prefer to skip the chocolate and all the icing!
This Keto Panna Cotta couldn't be easier to make. It has only 4 ingredients and it it beautifully says I love you!
Sweets for the sweet!
Chocolate Raspberry Truffes are not only a beautiful gift to make for your Valentine, but they are really delicious! These chocolates will be a much-appreciated gift for your keto Valentine.
Another favorite truffle is this Brownie Batter Truffles. These no-bake truffles have everything you want from a fudgy brownie and are coated in sugar-free chocolate to boot!
These Low Carb Marzipan Hearts are another delicious way to say I love you to your Keto Valentine! These almond-flavored treats are so easy to put together and so delicious. A perfect Keto Valentine Recipe!
Happy "spirited" Valentine Beverage Endings
If you're looking to end your special day with a beverage of the spirited kind, then you're in luck! Maybe one of these keto-friendly alcoholic beverages will tickle your loved one's fancy!
One of my very favorite adult beverages is this Keto Lemon Drop Martini. That sweet and yet sour flavor is so delicious, not to mention, it's pretty easy to pucker up after you've had a sip!
While a mimosa is usually a beverage to brunch with, I feel it can be enjoyed at any time of the day. Therefore, This Low Carb Holiday Raspberry Mimosa has made the list of keto beverages you may want to try!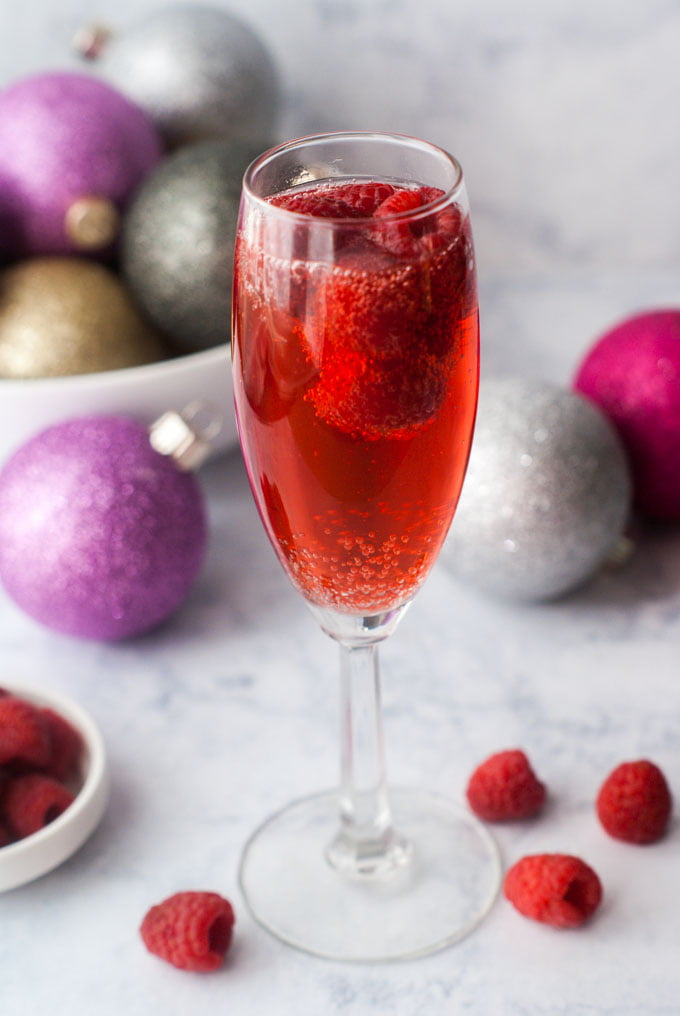 A great way to enjoy a little adult beverage and make it a dessert is this Drunken Berries recipe. A little special something for that special someone!
Celebrating Valentine's Day with a beverage and charcuterie board
Sometimes, the very best way for us to celebrate is with a Charcuterie Board and a glass of wine (or one of the beverages above). I love this idea for a Salad and Charcuterie Board. Just be sure when assembling the board, you are using keto-friendly, sugar-free products.
More Valentine Day Ideas