Valentine's Day is the time to share with the people you love the things they love most! For many, that may be recipes geared towards the holiday. To help you out, I am sharing with you 12 Valentine's Day Recipes to make for the ones you love!
One of the best ways to show someone you care is to make something special for them that they love. Taking extra care to do just that little something that makes it more special than any other. That is what these 12 Valentine's Day Recipes are all about!
As an Amazon Associate, I earn from qualifying purchases from affiliate links.
Beverage Recipes
Beverages that come in pink or red that have a little something extra and are perfect Valentine's Day Recipes!
Cherry Oroblanco Martini is a sweet drink made with a special fruit and a little bit of vodka. If cherries are a favorite, then this drink will be the one to make!
Maybe you want a Valentine's Day Recipe to win someone's heart over, if so, then you must try this Love Potion Drink!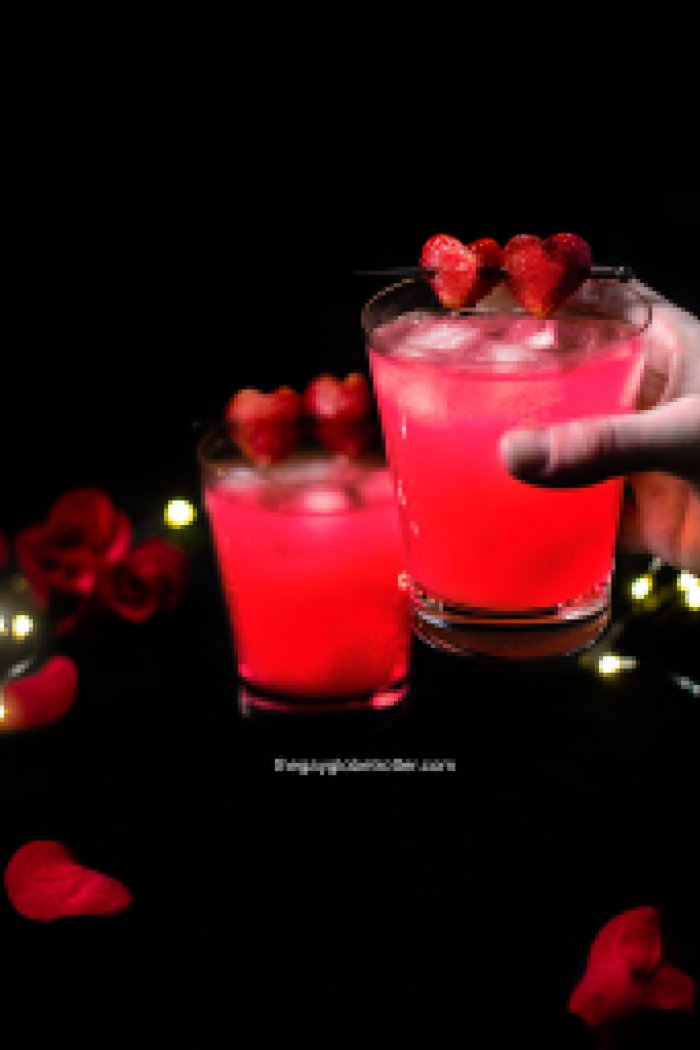 Main Course Recipes
Moving on to the main course, is there anything more romantic than seafood and pasta in a creamy alfredo sauce? I think not. This recipe for Velvet Shrimp is one I have made for years now and is my special go-to for Valentine's Day!
If your not a fan of seafood, but still love a creamy pasta dish, then this Creamy Chicken Linguini will do the trick. Just be sure to offer up a glass of their favorite wine to go with!
Maybe you want to go all out with a special Valentine's Day Recipe for the main meal and if that is the case, then this Valentine's Surf and Turf Filet Mignon and Lobster should do the trick!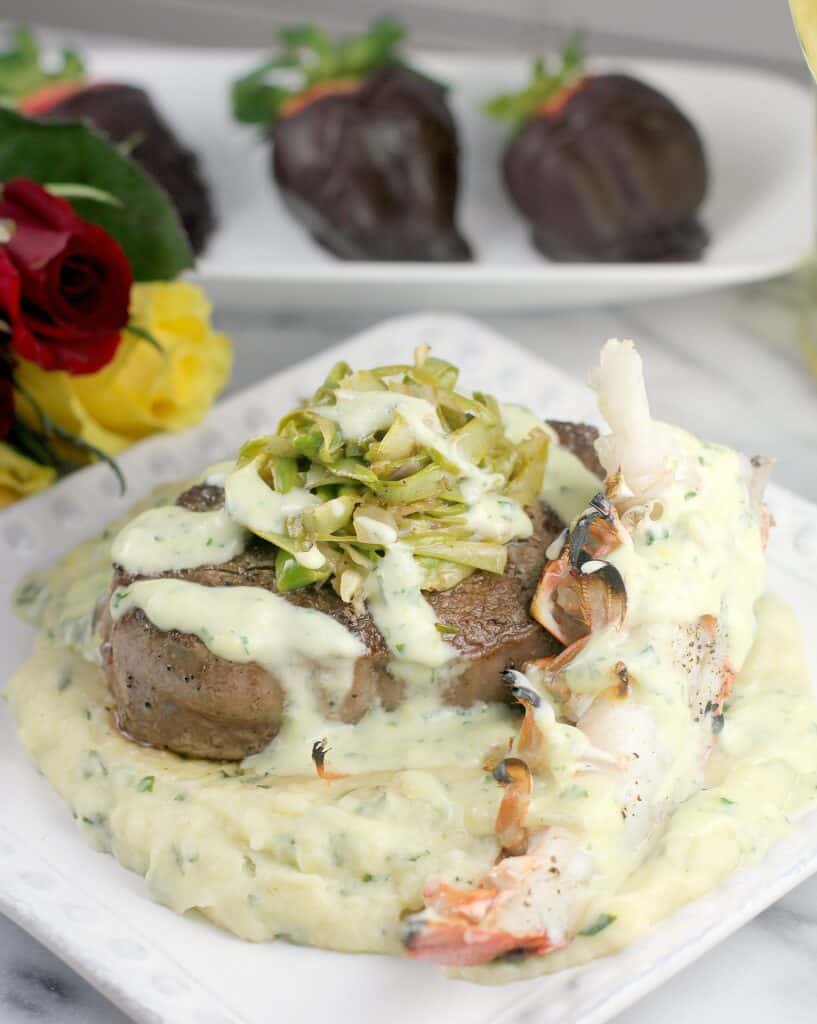 Dessert Recipes
While these Valentine Soft Sugar Cookies may take a little bit of time in decorating, these cookies will be a labor of love most appreciated by the receiver!
Does anyone really say no to a Chocolate Valentine's Day Recipe? I know I don't! And, these Chocolate Espresso Cupcakes are a double whammy for both chocolate and coffee lovers!
Speaking of chocolate, you get dessert and candy in one with this gorgeous and tasty Chocolate Covered Strawberry Cheesecake recipe.
Maybe you're Valentine likes cookies and cake. If that is the case, then this Valentine's Day Recipe for a Sugar Cookie Cake will win them over. If you make this recipe, your attempt to satisfy both desires will be well rewarded, of that I am certain!
Valentine's Day Recipes for Candy
You cannot forget the candy on Valentine's Day. After all, that is what is promoted the most for this day of love! Rather than running out and buying that box of chocolates. Try making your own candy instead.
As a child, I loved to buy, give, and receive the Conversation Hearts. As an adult, with grown children, I felt that nostalgia come back as I made my own Homemade Conversation Hearts!
If you need a cutter for the conversation hearts, then be sure to check out these mini cookie cutter shapes!
If your loved one is into the cake pops, then they are bound to fall in love with this Valentine's Day recipe for Easy Brownie Fudge Pops. Deep dark chocolate on a stick coated in more chocolate. What's not to love?
Do you like a little booze in your chocolate? These Wine Soaked Chocolate Covered Cherries should do the trick!
And last, but not least, for the bourbon, chocolate, caramel lover out there. This Valentine's Day Recipe for Salted Chocolate Bourbon Praline Fudge will do the trick! This recipe is the easiest fudge recipe I have ever made and I promise, anyone who takes a bite, is going to fall in love with you all over again!
Other Valentine's Day Ideas
Valentine's Day Gift Guide