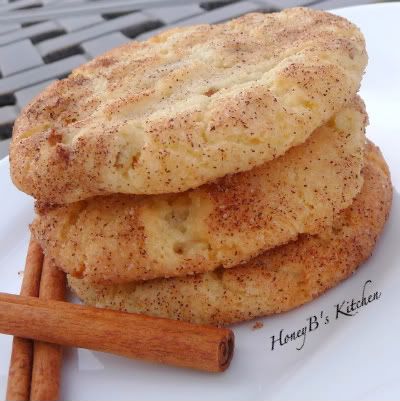 But it's not. It's a Bran Bud Crunchie and it's compliments of
FoodBuzz
Tastemaker Program and Kellogg's All-Bran cereal!
This morning when I woke up - at all of 4 A.M. I sat on my couch for about 30 minutes wondering what to do because I just couldn't sit still anymore. I know, I know, for some of you that is an ungodly hour....but for me, I'm used to it.
Not too long ago I used the All-Bran Shreds I received to make some
Cranberry-Pecan Muffins
and I still had two boxes of unopened cereal so I decided to go to all-bran.com and look for a recipe that would be quick, easy, and that used the Bran Buds. This cookie fit the bill - and it tastes awesome (like a snickerdoodle - but crunchy!)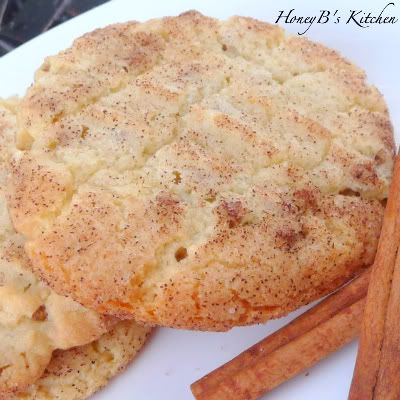 Kellogg's Bran Buds Crunchies
2-¾ cups flour
2 teaspoons cream of tarter
1 teaspoon baking soda
½ teaspoon salt
2 eggs
1 cup vegetable oil
1-½ cups sugar
1 cup
All-Bran Bran Buds
2 tablespoons sugar
2 teaspoons cinnamon
Preheat oven to 400 degree.
Stir together flour, cream of tartar, baking soda and salt. Set aside.
In a large mixing bowl beat oil, sugar and eggs until well blended. Add flour mixture together with Bran Buds and mix well. Using tablespoon, measure and shape into balls. Roll in sugar/cinnamon mixture. Place on baking sheet and press cookie slightly with fork tines. Bake for 10 minutes or until lightly browned.